After discussing tasks and punishments with my beautiful princess, I discovered the difficulty dominants had of choosing particular punishments on different occasions. I began to think about different ways to make her life easier and therefore decided to create a punishment generator which is now available for everyone to use on the Submissive blog website.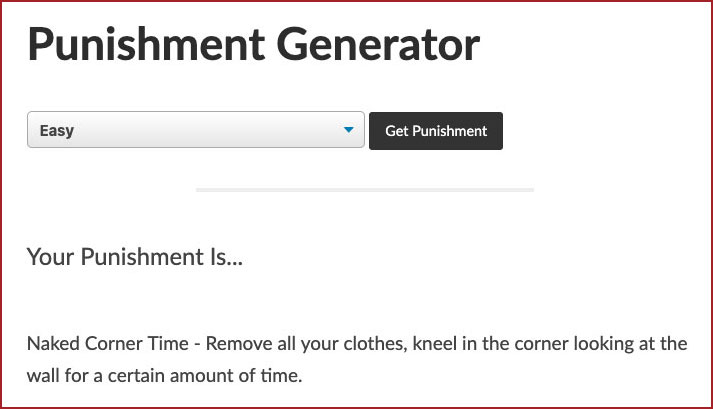 The generator is simple to use, simply select between the Easy, Medium or Hard categories and click 'Get Punishment' and one will appear. Try it now!
Although these punishments are based on our preferences, the system can easily give your dominant a few suggestions which can be adapted to make the punishment easier or harder, depending on your dominants preferences 😉
Looking for a list of punishments instead? Take a look at our BDSM punishment list and don't forget to leave any suggestions in the comments below.